AWARDS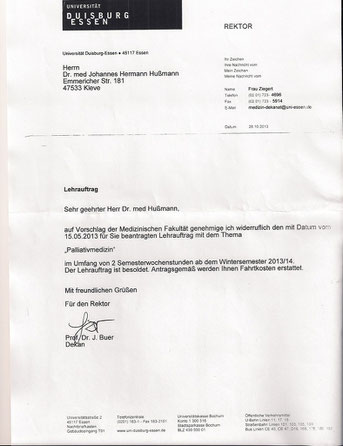 lectureship at the university of Duisburg-Essen on the subject of "palliative care" from the winter term 2013/14.
Institution of general medicine 
medical faculty/ University of Duisburg-Essen
Prof. Dr. Stefan Gesenhues
www.institut-allgemeinmedizin.de
office institution of general medicine:
Mrs. Ulrike Storb
Mrs. Anja Scheidereiter
anja.scheidereiter@uk-essen.de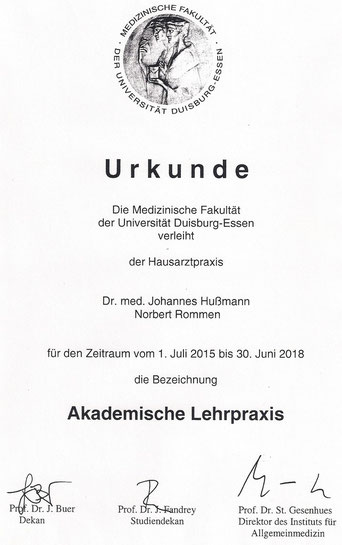 certificate for "academic teaching surgery" awarded from the medical faculty of the university of Duisburg-Essen.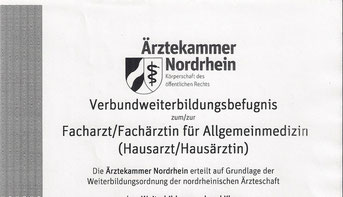 training authorisation for specialist doctor in general medicine of the medical association North Rhine.